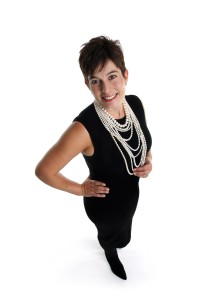 Michelle Screpnechuk is a native Calgarian who graduated from the University of Calgary, with a Bachelor of Arts. She is a dedicated mother of three beautiful daughters, an avid volunteer & inspired artist.
Her grandmother, an accomplished oil painter, ignited Michelle's initial passion for art. Primarily self-taught, Michelle is an artist with a desire to create bold, contemporary pieces. Her art reflects her enjoyment of hue experimentation & producing pieces that are vibrant & full of interesting colour combinations. She employs a variety of mediums resulting in unique pieces in both her photography & paintings.
Michelle loves creating stunning pieces for her clients that will be appreciated with family & friends throughout the years. Her work is on display in private collections in Canada, United States & parts of Europe.
Her strong sense of community has inspired Michelle to make numerous philanthropic contributions of her artwork to organizations such as Wood's Homes Foundation, UNICEF Water for Life Project, Theatre Calgary's Night of the Stars, Calgary Philharmonic Orchestra Cork & Canvas, 4 The Kids Foundation, For the Love of Children Society, Daughters of Penelope & Order of Ahepa Calgary Chapter, Fara Society, Strathcona–Tweedsmuir School, West Island College & Ernest Manning High School.
She lives her life with a mission to capture & celebrate the joy each moment holds – a mission that is visible in all of Michelle's creative work.
"My latest body of work has utilized new canvas shapes & techniques. Novel colour combinations, use of texture & mediums have allowed me to explore the movement of paint across the canvas. Recently, I discovered multiple uses of a palette knife & the flow created by this versatile tool, versus the stroke of a brush. I always believe art can bring life to a room. One should never fear but rather embrace vibrant colour!"